History
Raritan Valley Country Club was organized in November of 1911 at "The Hill," the estate of the late Senator Joseph S. Frelinghuysen. His fine home overlooked two large farms of about 150 acres across Easton Turnpike Road, now Route 28. Senator Frelinghuysen and five other prominent citizens of Somerville (Messrs. Canfield, Jeffcott, Vander Veer, Davenport and Gaston) formed the Bridgewater Land Association with the purpose of acquiring the adjoining farm land. The Association was capitalized for $50,000, and 100 shares of authorized capital stock were issued. At the time of incorporation, the Senator owned 45 shares and the remaining shares were acquired by a variety of interested members.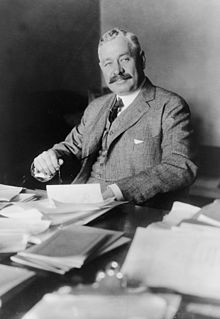 The best golf course architect of the day, Herbert H. Barker from England and the Garden City Golf Club, Long Island, was hired to design the layout. He gave us what is known today as an old-fashioned English golf course. Construction began immediately and an official opening was held in September 1912 only 10 months later, when a few of the holes were ready. Our Club was originally called the Somerville Country Club. However, the name was formally changed in June 1917 to reflect a broader membership and the beautiful countryside.
Our first Clubhouse was the former Peterson Farm Home located next to the squash courts on Route 28 and near the present ninth tee and the Halfway House. It was modified and expanded many times through the 1920s and 1930s and served as a base for a great and varied social life during that uncomplicated era. Some of the proudest moments in the early history of Raritan Valley were in the early 1920s when President Warren Harding was a frequent house guest of Senator Frelinghuysen, along with a long list of distinguished amateur and professional golfers who played our sporty course.
In 1927 the Club purchased the total of 155 acres from the Frelinghuysen estate and the Bridgewater Land Association for $50,000 (the same amount invested by the Senator sixteen years earlier). By this time the Club had a full membership of 300, as specified in the Bylaws.
Starting in 1930, the Club encountered many problems—the Great Depression, a caddy strike, a number of emergency plane landings (2nd, 3rd and 8th fairways) and two tragic lightning storms that injured and killed some members. However, under the guidance of a fine Board, the Club emerged in the late 1930s in reasonably good shape with a full membership again. One of the leaders in that period was the late Fran Bowman who served as President for four years.
Of course, the start of World War II caused problems for all golf courses and country clubs. Raritan Valley survived this critical period through the Herculean efforts of a small group of dedicated, older golfers and our legendary Pro, the late Tony Farese.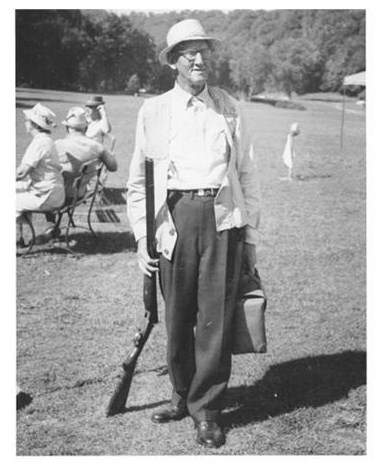 After World War II many of our former members returned and there was a great influx of new members. The Club began to grow again and to invest money in the golf course, which showed the neglect of the war years. By the mid-fifties, it was apparent to the Board of Governors and the membership that we had outgrown our Club facilities and needed a new Clubhouse. Ellsworth Giles designed the new Clubhouse situated on the highest point of our property. The new Clubhouse and swimming pool were dedicated on May 30, 1959, with one of the biggest parties in the history of the Club. Everyone was pleased with the new facility, where we seemed to have all the room in the world.
In the 1960s and 1970s the Club had both good and bad times, and it was somewhat of a struggle to just survive. However, in the 1980s prospects became very bright. Central New Jersey grew at a faster rate than the national economy, bringing a variety of new "high-tech" companies with their numerous new families and enthusiastic golfers to our area. It was evident to the vast majority of the membership and the Board that we once again had to overhaul and upgrade both our golf course and physical facilities (Clubhouse, swimming pool, squash and tennis courts). This multi-million dollar project was implemented in stages over several years.
The Clubhouse was remodeled in 1989. In the 1990s a new, efficient maintenance building was erected, a grand new pool was built, a new rest room facility was installed adjacent to the 15th tee, a new modern pump house was constructed, new tennis courts and a fine tennis pavilion were installed; and, the golf course was dramatically modified in keeping with the Club's long-range plan. In 1999 a lightning detection system was installed to alert golfers to potential hazards. A great deal was accomplished in that decade
A refreshment gazebo was constructed and a new irrigation well was activated in 2000. In 2002 Capital Improvement Plans resulted in a new practice putting green, golf course renovations to tees and sand bunkers, irrigation improvements, new driving range target greens and a Vermont Island outdoor kitchen area added to serve the pool. In addition, a beautiful lighted outdoor patio was constructed.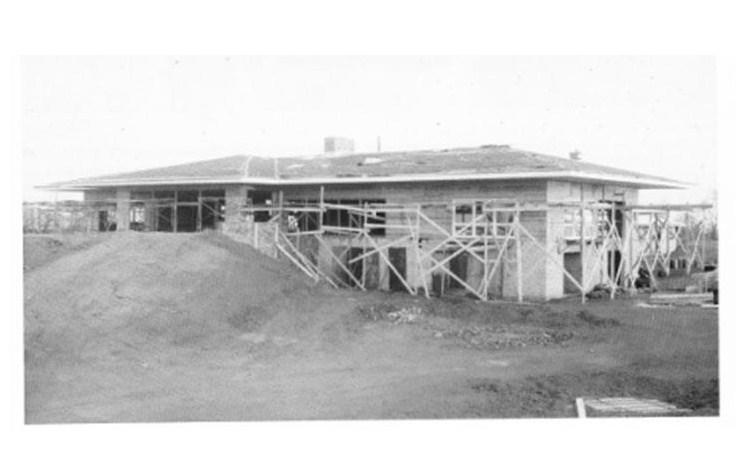 In 2008-2009 extensive renovations to the Clubhouse were undertaken, beginning with the Somerset and Frelinghuysen banquet rooms which were expanded, renovated and completely refurbished. The rest of the Clubhouse was totally remodeled and enlarged by approximately 6,000 square feet, creating entirely new areas with more natural light than ever before. We added a living room-style lounge, a conference/private dining room, a wine cellar and a banquet kitchen, all contributing to an overall sense of spaciousness, luxury and timelessness.
Raritan Valley has always been a good club with camaraderie as its cornerstone and history as its foundation. From the club's earliest days, our golf course has been a strong lure for players seeking a beautiful and challenging layout, but over the years, members were drawn to RVCC for more than golf alone. We attracted some of the finest squash players in the region in the 1940s and 1950s, and our swimming pool and tennis facilities have always been highly rated. Raritan Valley has also long prided itself on its wide array of social offerings for all ages and family members. Today, Raritan Valley enjoys a growing reputation as a friendly, family-oriented club that offers exceptional value.
Raritan Valley's service to its members is what has made generations of Somerset and Hunterdon County residents come back again and again. Such multi-generational member loyalty bodes well for the club's future, and Raritan Valley hopes to be serving the great-grandchildren of today's members another hundred years from now.
In the fall of 2017, our Board of Governors voted unanimously to partner with Troon®, the leader in premier luxury golf course management. With this partnership, not only did we gain access to their expertise in the many facets of country club operations, but our full golf members can now enjoy their membership privileges when traveling across the globe through the Troon Privé reciprocal program. Please visit troonprive.com for more information and a full list of prestigious Troon properties worldwide. We feel that this partnership is a great benefit to all of our membership and to our future new members.
None of this would have been possible without those Officers and Governors over the years who freely dedicated so much of their time and effort to our Club and its fine members.